Global Coverage
Corby is an approved and specified supplier to many international hotel chains and our network enables us to provide the products and service they demand on a global scale. We believe in partnering with established industry professionals whose product offering and service is complementary to our own and who can offer unique commercial advantages in the markets they serve.
With our end customers best interests in mind we will often appoint territory exclusive stock-holding distributors to ensure product availability and continuity of supply. Such partnerships also ensure the best possible service in regard to our obligations under the 3 Year warranty all our electrical products carry and beyond.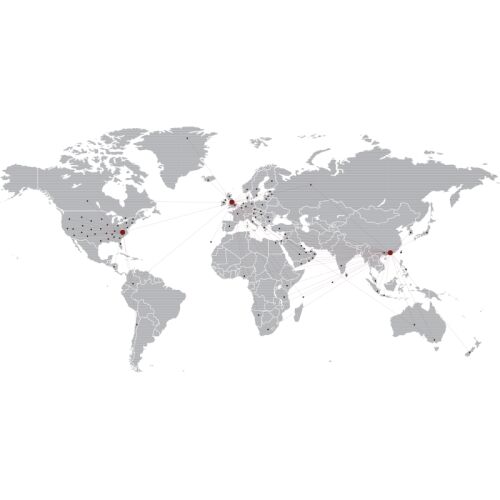 ARE YOU A HOTEL DISTRIBUTOR OR A HOTEL MANAGEMENT COMPANY OR A HOTEL CHAIN?
CORBY OF WINDSOR HAS A WORLDWIDE PRESENCE
If you are interested in working in partnership with us to distribute Corby of Windsor products in your market then please contact us to learn more. If you would like to purchase Corby of Windsor products for your guest rooms and are looking to find one of our local partners, then please contact us and we will be delighted to help you.