Our History
Incorporated originally by Mr John Corby in Windsor, England in 1930, Corby began life as a manufacturer of garment care products in particular the trouser press. Over the years we progressed into the manufacture of electrical products within the garment care category and we proudly became a household name in the 1980s as our products began to be sold into thousands of hotels around the world.
Corby was acquired by Fired Up Corporation in 2009 and we continued to expand our range of guest room electrical appliances. We export our products to over 60 countries worldwide and we continue to expand our distributor base globally. Corby products are specified in many international hotel chains and we will continue to expand this range to provide increased market opportunities for our distributors.
Fired Up are a UK registered company with three wholly owned manufacturing sites in the UK and one in China employing almost 300 people globally.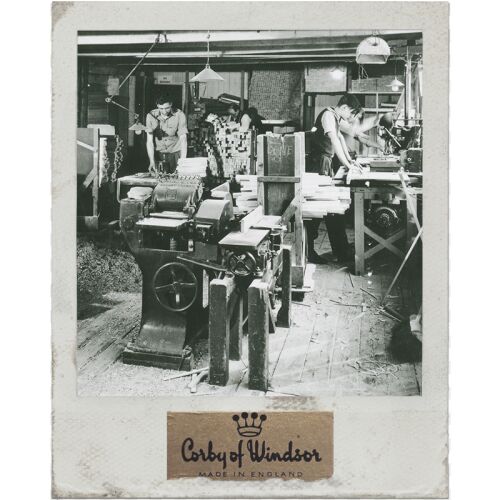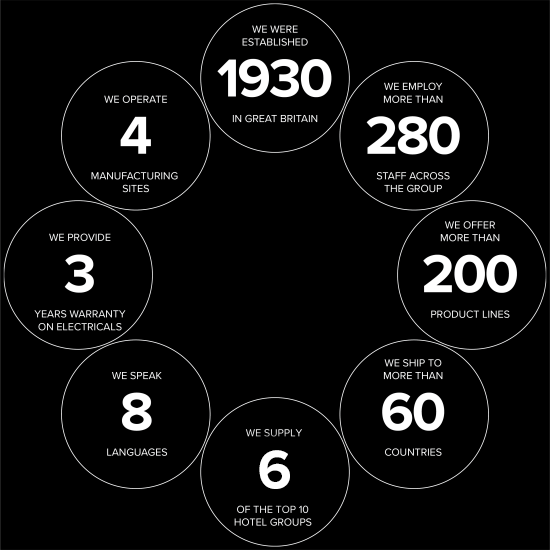 Our Enterprise
Corby of Windsor customer support is built on the ethos of 'standing in the shoes of our customers' to better understand their needs. We work closely with hotel chains and operators to ensure our products are appropriately specified within their multiple brands and partner with our distributors to ensure we can service these clients in the most efficient and effective way. At all times we look to maximize the efficiencies our scale provides and minimize unnecessary handling and cost. We pride ourselves on delivering this service in a competent and personable way that champions excellence throughout every step of our customers journey.
Supplying the worlds finest hotels since 1930